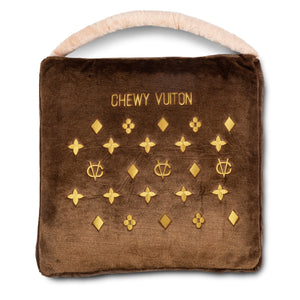 This item is currently available to ship within the USA.
The luxurious handbag every woman wants is now the Chewy Vuiton Bed every dog needs by Dog Diggin Designs.
Super soft plush material
Memory foam
Unzip cover
Machine washable
Sizing Information:
24" x 24" x 4"
Offering most dog breeds plenty of room to spread out and relax.
Note: Please allow 5- 7 business days within the USA. However, you may experience additional delays due to COVID-19.